By: Daniel Hagan - Managing Editor
I spent the day fishing from the pier at Inlet Harbor in Ponce Inlet. I have been to this pier about 10 times in the past and have done well with mangrove snapper and flounder. Today, I found something a bit different!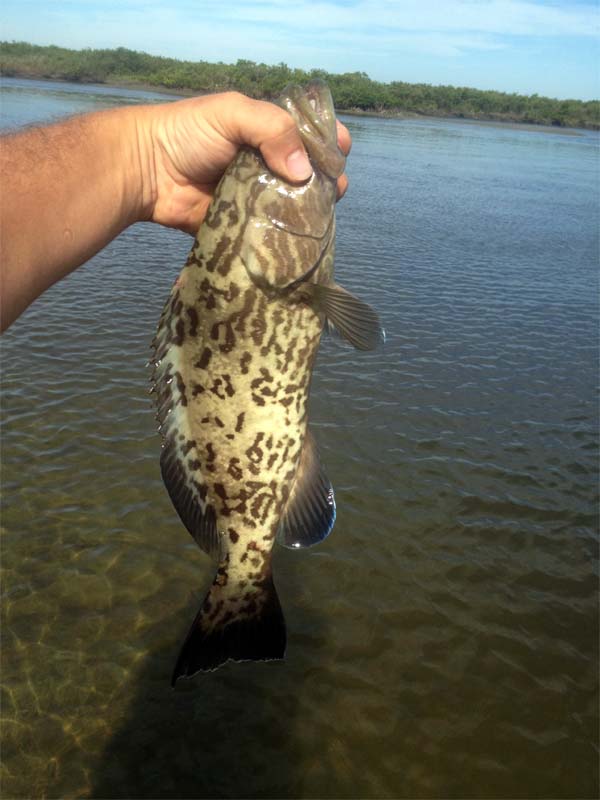 On my second drop down, using a live finger mullet, I pulled up this 16" gag grouper!
The rest of the day was fairly slow. A few fish here and there, including blue fish, a few small Sheepshead and a very small redfish. Over all, a good, relaxing day!