By: Daniel Hagan - Managing Editor
It has been a long time since I have updated this site. I have been rather busy with real life (not much time for reel life), but I got out on the water today!
I spent about 3 hours fishing off the pier at New Smyrna's South Causeway. The day started out great!
First cast I landed my new personal best inshore Mangrove Snapper, 16″!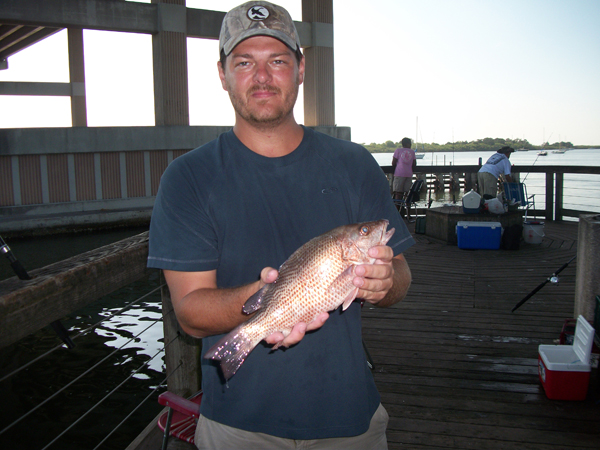 Then about 2 casts latter I landed a 15″ Gag Grouper (not a keeper, but still fun to catch)!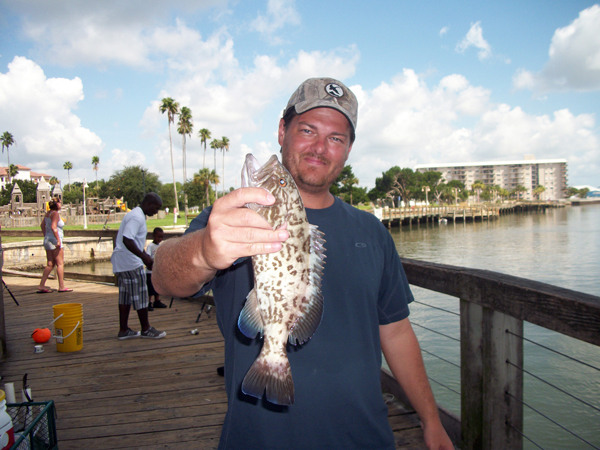 I caught 2 more Gag Groupers about the same size and a half dozen trash fish. All caught on Mud Minnows or Green Backs.