By: Daniel Hagan - Managing Editor
I arrived at the cause way about an hour before sunrise.  The mullet that where everywhere just a few weeks ago, seem to have disappeared, but there was still action all around.
The dock under the bridge has quite a few bright lights that attack bait fish, and those bait fish attract game fish.
Fishing only about 2 hours (I had a lot of stuff to do at home) I was able to land 5 trout 2 blue fish and 1 ladyfish.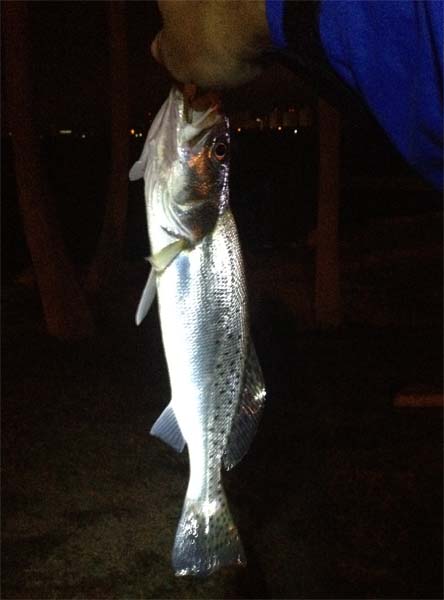 All the trout where just under keeper size!